MEDIDENT BAVARIA®

Gema Carbonell (Patientenstory)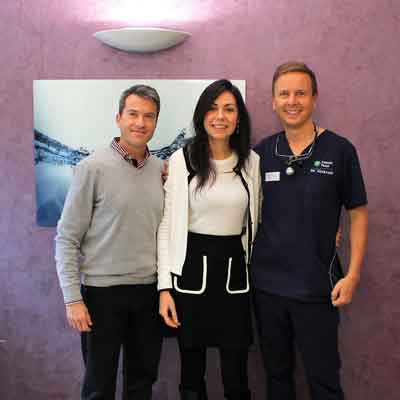 Gema Carbonell
I went to Medident Bavaria last year to have my cavitations cleaned and two wisdom teeth removed and I had the best experience. From the start, Dr Neubauer and his team were always available and made things easy for me. For personal reasons I had to ask for an early appointment and Dr. Neubauer and his team made it possible. I can say he is a great professional, answering my (one thousand milion) questions, always with a smile and patience, answering with an easy language so I could understand.
He talked to me during the surgery (even some words in Spanish) making me feel comfortable.
He took his time to get things done so I didn't have any complication at all afterwards.
Also, the clinic is situated in a beautiful part of Germany, Titling, and its surroundings and nature make it a perfect place for a good recovery.
At a personal level, Dr Neubauer is one of the closest and caring doctors I have ever dealt with. But not only him, also his colleague Manuel, and all the people who work at the clinic. They make you feel at home.
I feel very grateful for the good job they did with me and I would recommend this clinic a 100%.